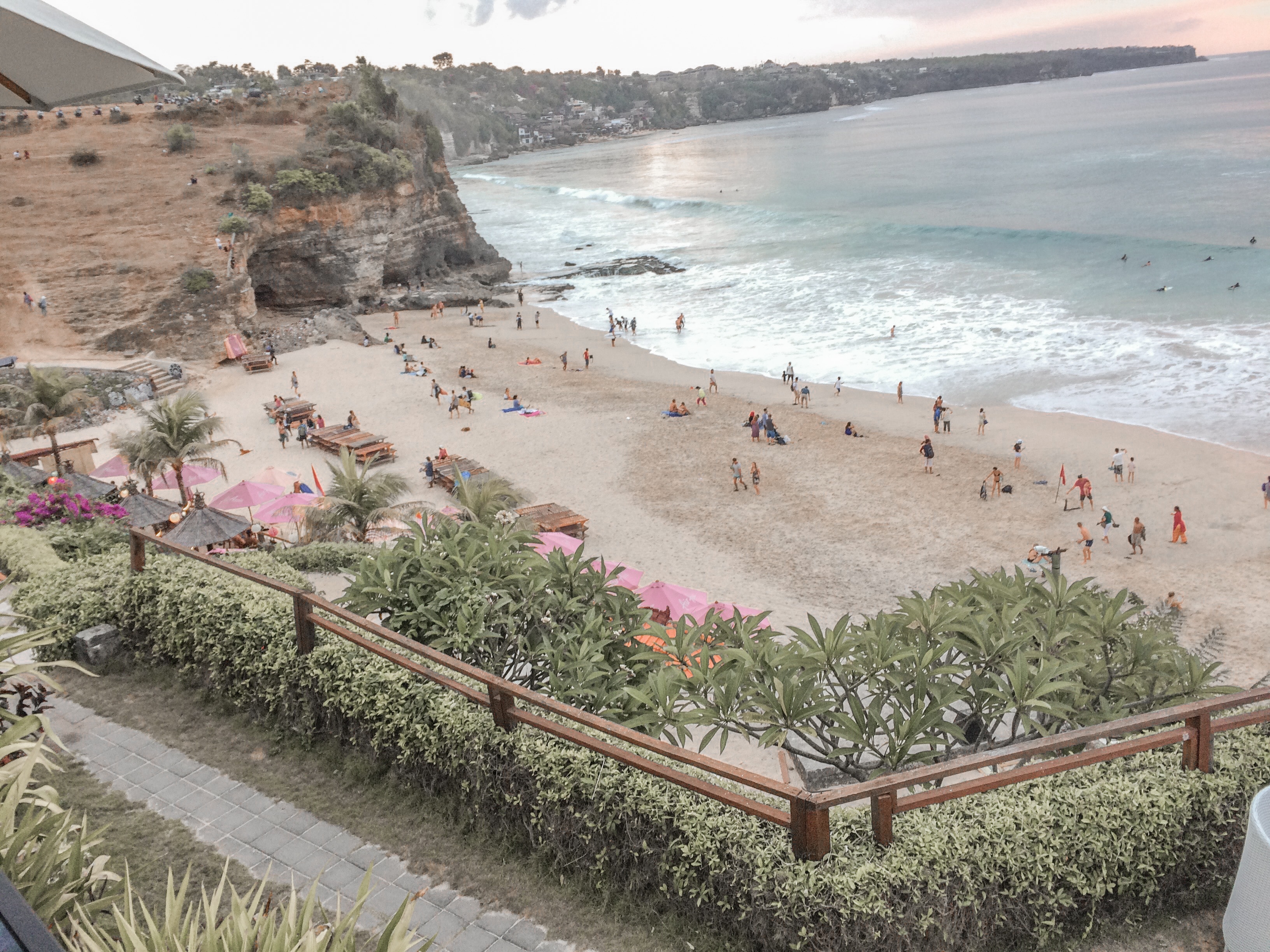 Saya menemukan hidden gems ini saat berada di Bali, beberapa tahun yang lalu. Namun saya baru saja menemukan foto-fotonya belum lama ini sehingga tulisan ini baru sempat saya susun. Saat itu kami baru saja kembali dari Uluwatu dan membutuhkan tempat untuk sholat. Langsung dong kami cari masjid terdekat. Masjid terdekat tidak jauh dari pantai Dreamland.
Waktu nemu masjidnya rasanya takjub banget. Jadi kami masuk ke sebuah area perumahan mewah di Dreamland yang sepi banget, tapi disitu cukup lengkap rumah ibadahnya. Kami menemukan gereja besar tepat sebelahan dengan masjid besar. Cukup bersih dan terurus. Ya proper lah. Selama di Bali kami jarang sekali menemukan tempat sholat yang proper untuk dipakai sholat. Nemu masjid yang segede itu dengan fasilitas cukup lengkap rasanya terharu.
Usai sholat, karena sudah sampai disitu, kami berencana menyaksikan sunset di Dreamland. Akhirnya kami mencari resto di area Dreamland agar kami bisa menyaksikan sunset dengan nyaman. Resto yang terdapat di area Dreamland bernama The Klapa, ternyata itu adalah resto milik hotel dengan nama yang sama yaitu The Klapa Resort.