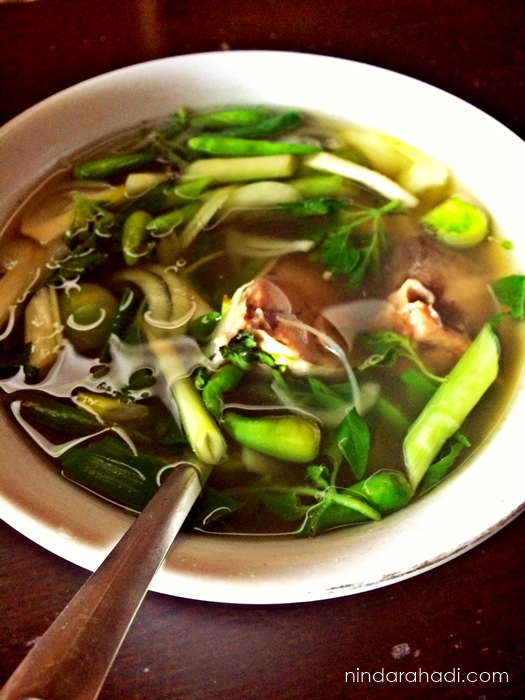 Belum lama ini seorang teman yang  berpergian ke Cilegon nanya ke grup, di Cilegon makanan yang famous apa  ya? Saya langsung jawab, "Sop ikan taktakan cobai deh! Enak lho, seger…"
Nurutin saran saya, teman saya itu nyari resto sop ikan taktakan di Cilegon dan menurut dia juga rasanya enak.
Duh ngomong-ngomong udah lama banget pas terakhir kali saya ke Cilegon buat makan sop ikan ini.
Kalau inget-inget foto-foto ini diambil kapan tuh rasanya kangen masa lalu. Hehe.  Padahal balik lagi ke tempat ini for the sake of beautiful memories that worthed a throwback.
Dulu pas masih training, anak baru di dunia kerja… ada satu waktu dimana kami meninjau project  di pelabuhan Cilegon bareng-bareng beberapa kelompok kalau nggak salah dua kelompok gitu deh, yang pastinya ricuh sepanjang jalan nggak bisa diem.
Sampe sana karena masih cupu ya sebenernya cuma sebatas lihat-lihat dan tanya-tanya sih… seneng waktu disana karena training nggak berasa training, lebih mirip study tour atau company visit gitu. Karena berangkat dari Jakartanya pagi banget banyak yang nggak sempet sarapan, habis shubuh kami udah berangkat waktu itu sih terus paling juga pada makan gorengan atau jajanan beli di jalan. Aslinya udah laper banget, nggak nyangka ditawarin sop ikan dan diajakin ke Sop Ikan Taktakan nggak jauh dari pelabuhan. Waktu itu rasa sop ikannya enak dan berkesan banget deh.